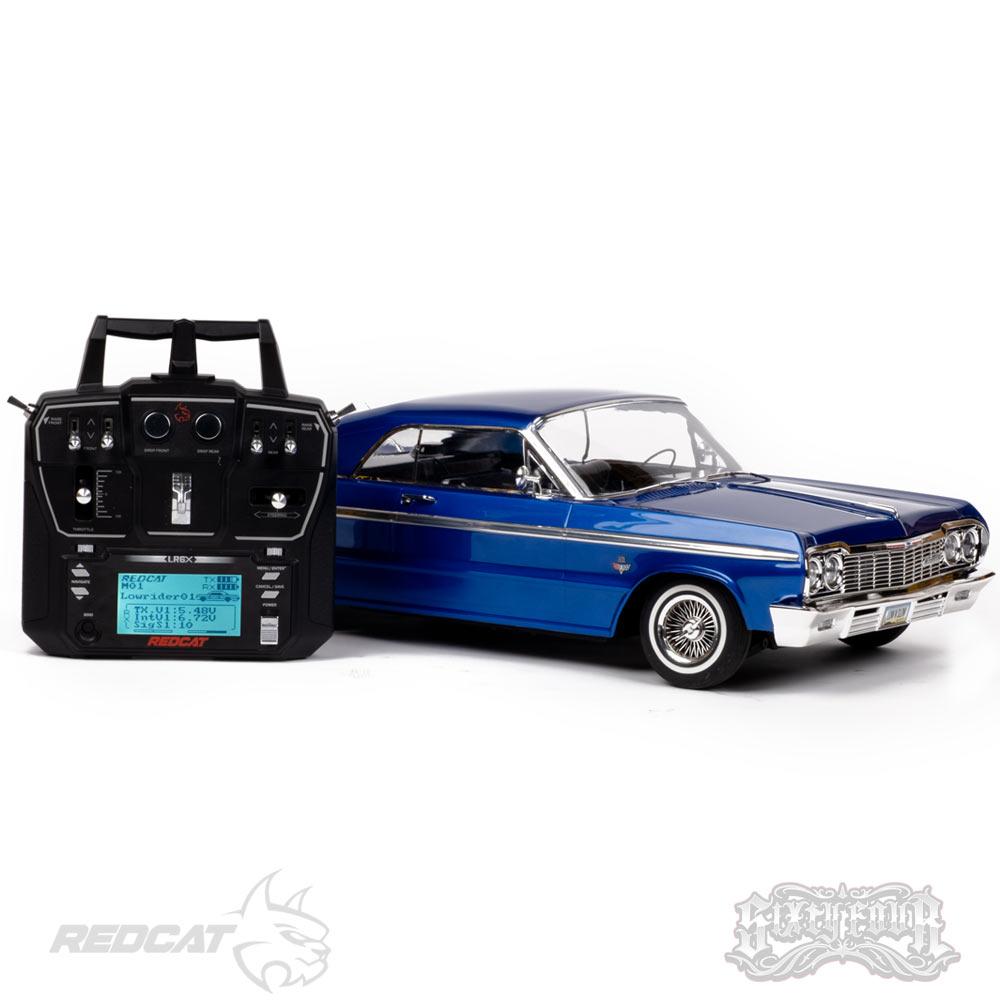 The Redcat Sixty Four Classic Blue Edition 
The wait was long but the Redcat Sixty Four RC Lowrider Classic Blue Edition is finally available again! There's a limited quantity available so make sure to yours as soon as possible.

The Sixty Four RC Lowrider does not only look incredible but it's also the most authentic and proffessional working Lowrider model car ever made. Ready to run out of the box, keep it stock or start customizing this ride the possibillities are endless. The Jevries website already features some cool modifications you can try yourself depending on your skill set.

Why buy from Jevries?
Because we invest most of the earnings into developing new custom parts for the lowrider model car community. Our goal is to create the best and most authentic looking parts not only for this 1/10 scale RC Lowrider but also for the 1/25 scale model car enthausiasts out there. More updates will follow soon!